They are the keystone of one of HeadRoom's core deliverables – Collaboration.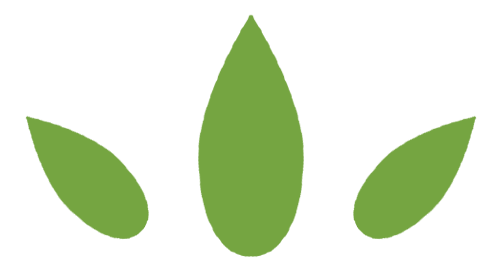 All of our residents at Headroom are encouraged to connect and get to know one another. It's part of what makes us special – together we are stronger than the sum of our collective parts! In addition, HeadRoom has contacts with a very broad range of specialist service providers, such as Patent and Trade Marking Lawyers, SEO specialists, Incorporation Services, Content Writers, Angel Investors etc. and we are always happy to make recommendations, connections and business referrals for our residents.
Our services are aimed at providing small businesses, entrepreneurs, and start ups access to tools, strategies and business networking opportunities through shared workspaces, virtual business services, and collaborative professional events. Learn more about the benefits of coworking spaces.
Send us a message or call 610-548-5278 us today to find out how we can help your established or new business get access to quality coworking spaces, develop the best strategy for growth, and enhance your business partnerships.
A+ College Financial Solutions
Boxplot Analytics
267.775.1269
Email Us
www.boxplotanalytics.com
Helping you make confident, data-driven decisions through accurate analyses and easy to understand visualizations. Boxplot offers data analysis services including custom surveys, custom analyses, and live chat with an analytics expert.
Blessings4Ever
215.425.3950
Email Us
www.blessings4ever.com
Blessings4Ever improves the health of patients with a commitment to excellence in the care provided and to exceed patient expectations by providing quality premium services and continuity of care through life's transitions.
C.A.R.E. Credit Counseling
Terri Couser, Founder
888.383.6182
Email Us
www.caretools.net
Credit repair designed specifically for YOU! Providing a personalized strategic plan for your specific circumstances is what sets us apart from other services. We help our client achieve their credit goals!
Carii, Inc.
Denise Hayman-Loa, CEO
610.659.9734
Email Us
carii.com
"Leverage the power of connecting communities together"
When people can communicate and collaborate ACROSS community boundaries, there are no limits to what can be achieved.
Inspirica
610.520.7800
Email Us
www.inspirica.com
Inspirica Philadelphia provides one-on-one test prep and tutoring services to students in the city and surrounding suburbs. Tutoring sessions take place at students' homes, in our offices in Wayne, or online using Lessonspace, our collaborative video-conferencing platform.
The Christopher Swartz Mortgage Team
Christopher Swartz, Founder & Loan Officer
610.766.7060
Email Us
I specialize in Conventional and FHA mortgages for both purchase and refinances. My team offers competitive rates and a hands on personalized mortgage experience the big banks are unable to offer. NMLS ID 39641
Company Counsel LLC
Bernard Williams, Esq., Founder and Managing Partner
484.325.5660
Email Us
www.companycounsel.law
Company Counsel LLC is a law firm that helps small business founders grow their companies and protect their entrepreneurial vision. As the "Outside General Counsel" for his small business clients, Bernard A. Williams, Esq., leads a team of attorneys and specialists to advise and represent clients on vital legal matters such as negotiating deals, drafting contracts, navigating employment/HR matters, resolving business disputes, buying/selling businesses, and advising on the myriad of other legal issues that affect small businesses. Company Counsel's all-inclusive flat fee services are ideal for small business owners who are poised for growth and want the steady support of experienced legal counsel on their team.