This post by HeadRoom managing partner John Tooher originally appeared at OwnersMagazine.com
1. COST
You only pay for what you use. Let's face it. How much time do you need to be in an office anyway? Why go to the expense of renting or leasing dedicated space when you only absolutely need it for perhaps 10-20 hours per week? Oh, and then there's the cost of furniture, phone lines, Wi-Fi, printer, coffee, electricity, heating, cleaning, etc.
2. LOW COMMITMENT
No long-term leases involved. Most places will allow you to just give 30 days notice. Ever enter into a three-year lease and realize after 6 months you don't really want to be there or it's now too small for your needs? If you think your new business is going to grow quickly, consider virtual office space for a while until things settle down.
3. TECHNOLOGY
If it's not working, it's someone else's problem! No having to deal with bad Wi-Fi, broken printers, changing light bulbs, projectors, cables, etc.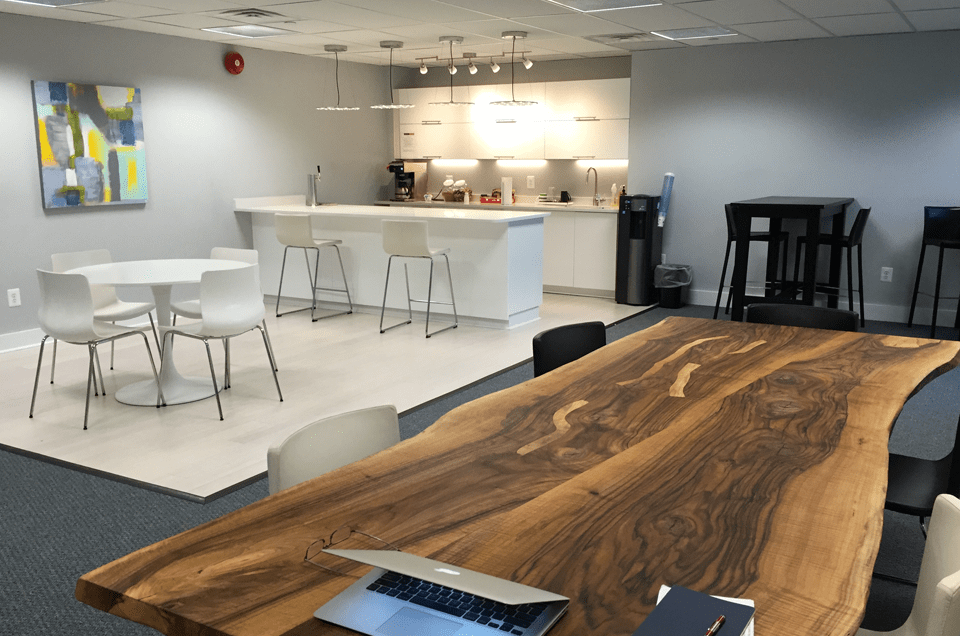 4. ADMINISTRATION
Have someone answer your calls, do your basic admin, newsletter, etc. Most virtual offices provide optional Admin Service.
5. FLEXIBILITY
You book the room size you need when you need it. You now have access to meeting rooms, conference rooms, workshop rooms, interview rooms, reception space, kitchens, etc. You typically also have 24/7 access. If you have a virtual business team, you can elect to all meet physically from time to time to keep up the camaraderie and help develop your unique company culture.
6. PROFESSIONALISM
No more meeting clients at Starbucks, no more using your home as your business address. There is also a sense that you are ready for the next bold step when you join co-working spaces. It's a chance to turn over a new leaf in your entrepreneurial life
7. COMMUNITY
You don't have to feel isolated at home with the dog and a great business idea. Hang out with other like-minded people who are experiencing the same issues and challenges as you. Each member may know hundreds of other people. Most locations have a continuous calendar of events and useful workshops. These act as an opportunity to network and learn. Most importantly is the opportunity to work with amazing people who are prepared to share their greatest triumphs and greatest fears, people who are open to new ideas and always ready to give back more than they receive. That is the power of co-working and the energy that drives it forward.

8. POOL OF EXPERTISE
You will bump into people who know things you don't know, people you can leverage to solve your problems. These are people who have made mistakes and learned from them. They will be able to give you tips and you will find yourself closer to the bleeding edge of technology adoption and the latest marketing techniques. There's the opportunity to get to know about the latest gizmo or trend or just an easier or more cost effective way to get something done. "Hey have you seen this app? Did you know this platform integrates with Quickbooks? What do you use to manage your contacts?" These are the kind of quick conversations you won't be having in your home office anytime too soon!
9. COLLABORATION AND REFERRALS
If you are willing to make an effort you will get to know many people at co-working spaces. The people you meet are invariably only too happy to help out and this often means referrals. We have seen businesses double their sales within months of joining our community. Word of warning, get to know people socially as well as professionally.
10. ADVENTURE
You just don't know what is going to happen. Certainly, being in co-working spaces give you a heightened chance of meeting the perfect connection, attending a direction-changing workshop or just meeting new friends. It beats sitting at home looking at the dishes!
Learn more about shared office space in Headroom's suburban Philadelphia locations. Start collaborating and sharing workspace.